Music during quarantine: A look at a few albums released during the pandemic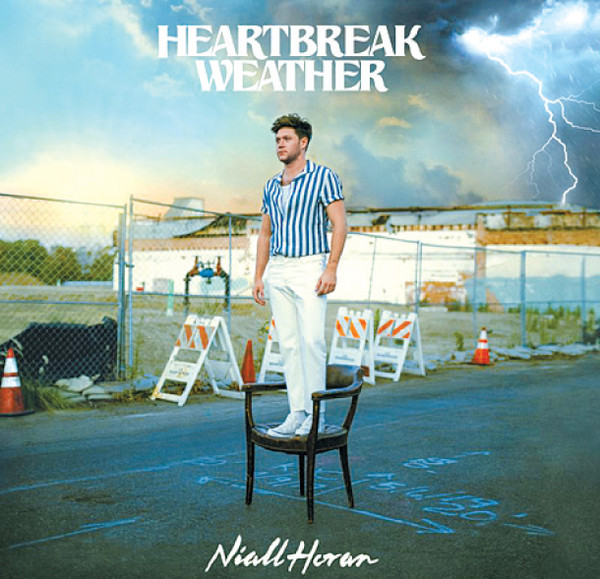 2020 has been arguably one of the craziest years thus far, with events ranging from the outbreak of coronavirus to the Australian wildfires. Many people in the world have expressed their feelings of uncertainty and fear during such unparalleled times via social media outlets such as Twitter and Instagram. But throughout this chaos, a positive outcome of this year has been the music that has been released. Countless artists around the world have been releasing music, especially during these past few months in quarantine, with genres ranging from pop to classic rock; some have even filmed music videos in their homes for viewers to enjoy while staying in. While everybody has their own taste in music, below are just a few examples of the eminent music that has been released in the past few months.
Starting off, the day Pennsylvania's Governor Wolf announced that all K-12 schools would be closed for 10 business days, March 13, Irish pop artist, Niall Horan, released his second album titled "Heartbreak Weather." The album follows the storyline of a breakup and Horan attempts to cover all angles of a breakup, from outsiders' points of view to the people involved in the relationship. The album is much different from his debut album, "Flicker" which was a very acoustic album featuring a variety of slow and upbeat songs. One of the singles released from the new album is titled "No Judgement,"  and it already has over 71 million streams on just Spotify alone, and is all about being true to yourself when you're with the one you love. The lyrics include "When you're with me, no judgment, we can get that from everyone else. You don't have to prove nothing" which sends a positive message about a strong relationship; not to mention, Horan has released two music videos for the song: the first video follows an elderly couple who are completely comfortable being themselves around each other, which is shown in some peculiar ways. The second video follows two sisters and shows how alongside romantic partners, family will not judge you and you can always be yourself. Both versions of the videos are very heartwarming and can easily put a smile on anyone's face. The album is filled with both uplifting tunes and sad ballads that mimic feelings often associated with a breakup. Overall, this album has a good mix of upbeat songs such as "Nice to Meet Ya,"  which has on Spotify over 169 Million streams, as well as slower sad songs — notably "Put a Little Love on Me" and "Still."
Next, pop artist and two time Grammy winner Dua Lipa released her sophomore album "Future Nostalgia" on March 27, 2020. Her first self-titled album was released in June of 2017, which produced major hits including "New Rules" who's music video has approximately 2.1 billion views on Youtube, making it one of the most viewed female music videos of all time. Lipa is currently the fourth artist in the world on Spotify right now, and her hit "Don't Start Now" has over 902 million streams on Spotify alone. Lipa, whose musical inspirations include Kylie Monogue, also known as "The Princess of Pop," as well as rock band, "Blondie" and even electronic duo "Moloko", attempted to create a 90's inspired album. Rolling Stones Magazine calls "Future Nostalgia", "the Disco Liberation Soundtrack We Need Now." Each song on the album has upbeat rhythms that can keep you dancing for hours in your bedroom.  Lipa has a much deeper, and very unique voice compared to many other pop singers such as Taylor Swift or Camila Cabello, which has allowed her to stand out as a musician and remain in today's top charts. This album is very empowering, especially because of songs like "Boys Will Be Boys." If you haven't listened to "Future Nostalgia" yet, it is worth a listen.
Whether you have been running for years, or just picked up the sport as a form of physical activity these past few months, a good playlist is a must for a run. And it's hard to beat The Weeknd and Drake to keep you motivated during your workouts, especially when they've just released new music. Currently sitting at Spotify's number one and two artists in the world, The Weeknd's new album "After Hours" released on March 20, 2020, and Drake released a new mixtape called "Dark Lane Demo Tapes" on May 1st, 2020. Fans have been posting their support for these artists through various social media outlets. "After Hours" has been extremely successful thus far, with one of the singles from the album, "Blinding Lights" hitting over one billion Spotify Streams. This album is great for more than just working out due to its relaxed R&B elements. All the while, with the release of "Dark Lane Demo Tapes," Drake announced on his Instagram that he hopes his sixth studio album will be released this summer, which has sparked excitement from his fans all around the world. 
Apart from albums, there have been countless singles released during these past few months. For example, anyone who plays guitar may be familiar with John Mayer, who is arguably one of the greatest guitar players of all time. Mayer teamed up with soul singer, Leon Bridges, to create what some may consider the perfect quarantine tune: Inside Friend. Bridges explained in an interview with Rolling Stones Magazine that the concept for this song was created in 2019 and all about "an ideal date for an introvert or homebody like myself…" The song has elements of R&B and soul making it a relaxing song to listen to while you're stuck at home. As a Leon Bridges fan, I did not think this song disappointed in the slightest. The official music video was released on May 8, 2020, and was filmed by Bridges and Mayer in their respective homes to abide by the social distancing rules. The video captured the musicians doing what almost everybody seems to be doing in quarantine: grilling and or eating lots of ice cream (amongst other activities). 
Classic Rock and Roll fans have been exhilarated as three-time Rock and Roll Hall of Famer, Eric Clapton, has recently released a previously recorded rendition of the song "Rollin' and Tumblin'" from the album "Riding With the King,"  a collaboration between him and blues legend B.B. King. The original album was released in 2000, but two more unreleased songs from the original album will be released on June 26th, in celebration of the album's 20th anniversary. "Riding With the King" received a Grammy award in 2000 for the Best Traditional Blues Album. Fans, including myself, look forward to the release of the next songs in June. 
Plato once said, "Music is a moral law. It gives soul to the universe, wings to the mind, flight to the imagination, and charm and gaiety to life and to everything." We all have different musical preferences. While there are so many genres, songs, and artists to choose from, it seems we are all able to eventually find a musical style to best suit ourselves. Regardless of if you like rap or rock and roll, there seems to be a song for just about everything, and as the world continues to persevere through such unprecedented times, the one constant we can all appreciate is a good tune. So remember, keep an open mind — especially when it comes to listening to music. You may surprise yourself with what can appeal to you.