Get to Know Your Principals: Mrs. Newhouse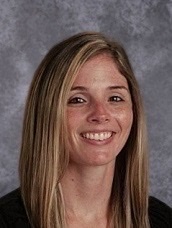 Although our four principals are some of the most important people at the high school, not many students know much about them. In this series of Get to Know Your Principals, I'll be interviewing our high school principals so that students can feel more connected to their administrators. This article highlights Mrs. Tara Newhouse, who joined the staff this year!
There are four principals at the high school. Would you mind describing for me what your specific roles are? 
Each of the 4 principals has teachers that they work with. In addition, we work off an alphabet split which determines which students/families we work with. We then each have a set of responsibilities that we oversee. For example, I am responsible for clubs/activities and Summer School, among other things. 
How long have you been a principal at the high school? 
I have been an assistant principal at this High School for 3 months (since Oct. 31st). Prior to that, I was an assistant principal at Eastern York High School. 
What made you want to be a principal?
Before becoming a principal, I was a teacher for 11 years. As a teacher, you are required to take continuing education courses in order to keep your certificate valid. I made the decision to take my courses to work towards a degree in administration so that I had the opportunity to advance my career if I chose to. When I finished my degree, a position became available at the High School in Eastern. I applied for it and got it! 
If you couldn't be a principal, what job would you want to have? 
I am honestly not sure. Once I went to college for education, I never considered anything else. I wish I had taken more time to research and learn about other opportunities, just to have some info. 
What's your favorite part of the job?
Getting the opportunities to be in classrooms and see amazing educators and students doing really cool things. 
What are some of your hobbies? 
Going to our cabin in Tioga County to go hunting, ride four wheeler and spend time with the family. 
What is one thing you regret from high school? 
Nothing. I took every opportunity I could to participate in sports and activities, spent time with friends, but also worked hard in school and had good grades. I had a really great high school experience. 
What was your favorite part of high school? 
Playing volleyball. I played all 4 years of high school, made some wonderful friends and got to experience going to playoffs and districts. Being involved in an organization such as a sport or other activity is so important to cultivate a feeling of belonging and purpose!