Township's new and upcoming chess team
Manheim Township has been known for its success in many different sports and clubs. With focus on the accomplishments of the football team to the victories of the esports team, it is easy to forget about other programs. One such up-and-coming program, the chess team, is seeking the spotlight.
Manheim Township is one of eight local high schools that participates in the Lancaster Scholastic Chess League (LSCL). In its second year back to Manheim Township, the chess team consists of 13 registered players and has grown from its initial reboot. Co-captain Benton Waters says that the chess team always has about seven to eight players who consistently show up to practices and matches. With the requirement for the league being at least five players, having plenty of team members is never a problem.
Dr. Larry Penner, an English teacher and IB coordinator, currently advises the chess team. From a young age, Dr. Penner fell in love with the game's rich history and art and has been attached ever since. "It's a beautiful thing," he said about the game.  As coach, he hopes that playing and learning chess will help players to experience a different perspective of life. 
The growing popularity of the chess team is a positive sign for the program that once dominated the local chess community. Township's chess team was started for the first time around 10 years ago. Former physics teacher Tom Ammon established the team along with the LSCL. Unfortunately, as students lost interest, the team, which was known for several championships, had vanished. 
However, several students approached Dr. Penner in fall 2018 about reviving the chess team at Township.  One of those students was Dr. Penner's own son, Zach Penner. "It's hard to say no to your son," he says. Aside from a group of students, the team needed to find an advisor, and Dr. Penner stepped in. With a group of motivated chess players, along with an experienced coach, the Manheim Township Chess Team was reborn.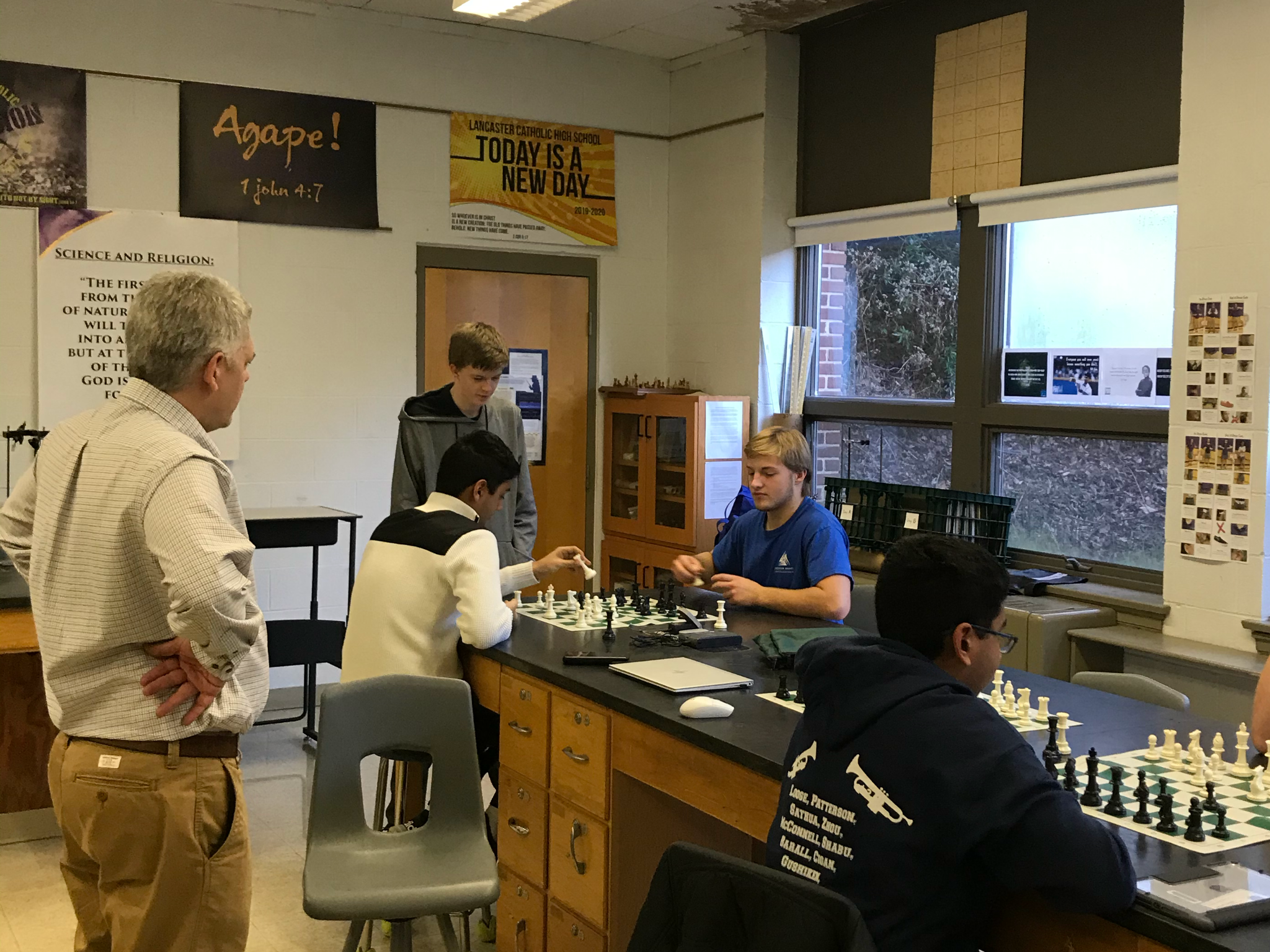 Zach Penner, a junior, has received praise from his fellow teammates for his skill. Penner currently serves as a captain on the team with an ELO ranking of just over 1600; ELO being a 'chess IQ'. Zach had been accustomed to playing casual games, but the competitive nature of the team has helped him get better at the game he loves. For first year Sarvesh Acharya, learning chess in a competitive environment has helped him learn and develop his understanding of the game. Both students see the game as the perfect balance between working individually and with others. Having the right mindset for the game, along with a bit of natural skill, can allow for anyone to go a long way in chess.
In a typical chess match, the top 5 players from each team play one game, and the best player on the team playing at the top board. To win the match, a team needs to win three out of five games. Any additional games played do not count for points, but help with player's individual rankings based on ELO. Each player starts with 1000 ELO, and their score increases or decreases based on their wins and losses in relation to other players.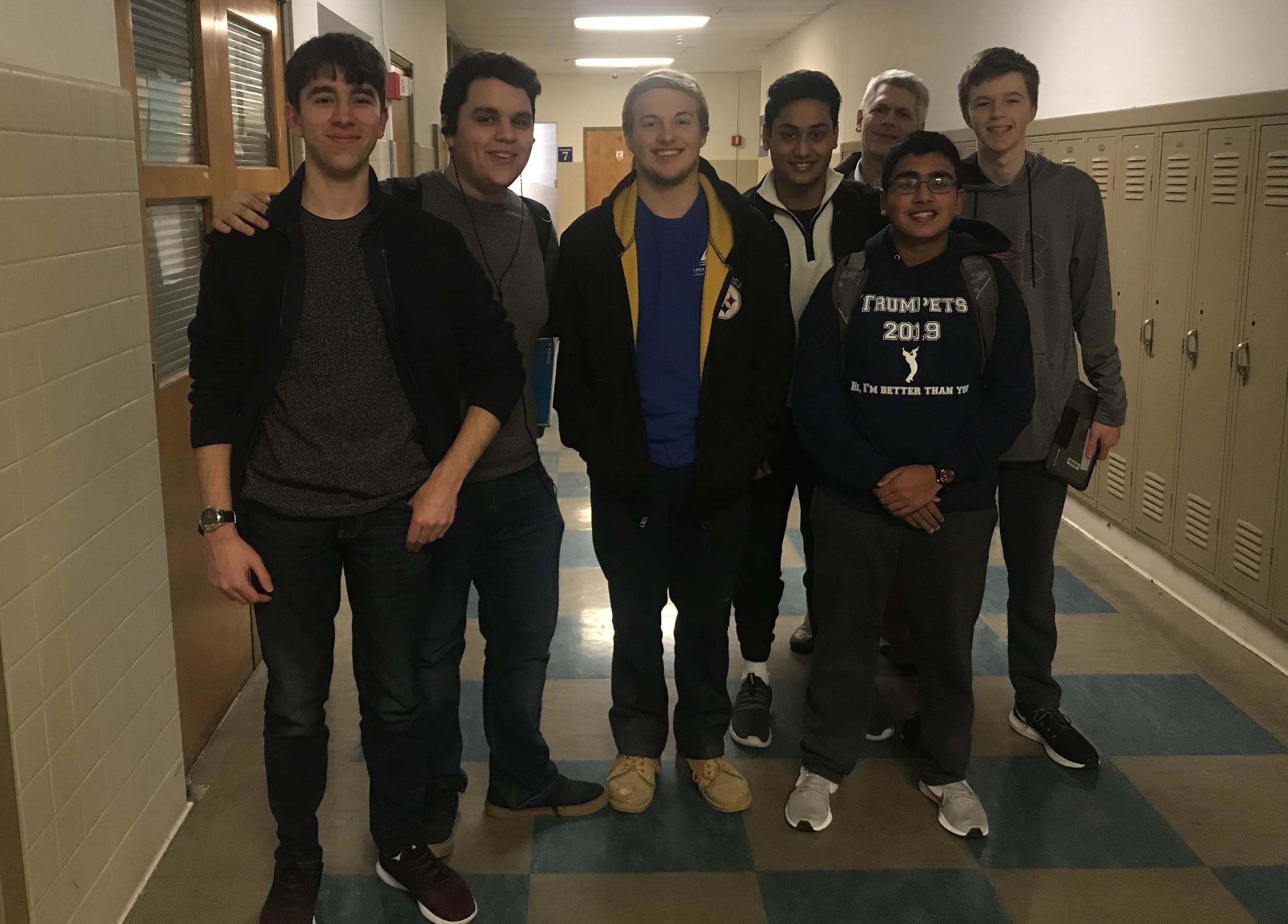 The team is looking forward to matches with Lancaster Mennonite and Ephrata, some of the hardest teams in the league. Despite losing to Lancaster Mennonite earlier this year, the team is confident they can tackle them in the second cycle of matches. "We can [beat Mennonite], there's nothing that says we can't, right?" said Noel Shabu, a sophomore student on the chess team. With optimism and commitment from all players, the chess team is bound to thrive for years to come.